The Perfect Solution
Enhance your property's dignity and style with custom decorative awnings from Home Beautiful Gutters. Available in a wide selection of colors, designs, and materials, our patio covers and awnings are developed to complement the existing architecture of any home or business.
We can help you select the perfect patio covers and awnings for your property that function exactly as you want them to while boosting your exterior's aesthetic appeal. Our detailed and premium quality awnings can be found in residential, commercial, and municipal properties across Alexandria, Natchitoches, Jena, Leesville, Oakdale, Marksville, Winnfield, and Opelousas.
Increased Energy Efficiency
Custom patio covers and awnings from Home Beautiful Gutters can also help make your home more energy efficient.
By blocking direct sunlight from entering your house, these products help prevent your interior space from heating up in the hot summer months or becoming icy and slippery in the winter months. This often results in your HVAC system having to work less hard. Awnings also help prevent harmful UV rays from entering your home. These elegant and low-maintenance features can be designed and installed by the exterior experts at Home Beautiful Gutters.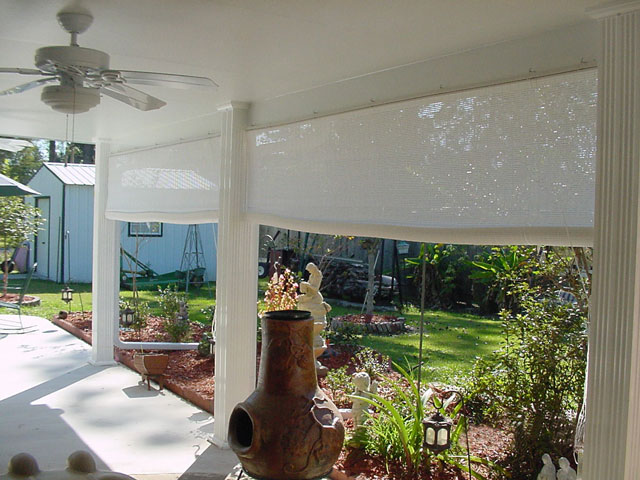 Have Questions?
Contact us today if you have any questions regarding our precision services or the premium products we provide.